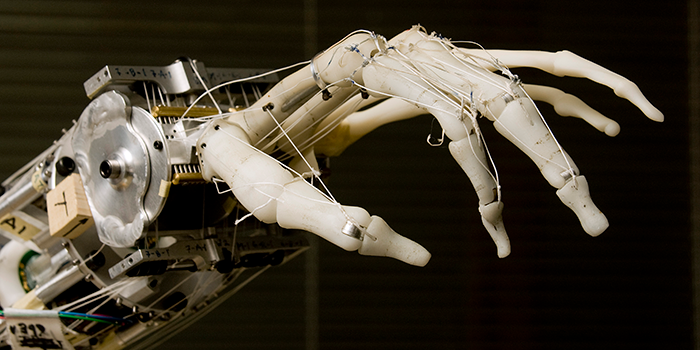 Can consciousness be created in a lab? Will robots take over our jobs and fight our wars? How do you teach a machine to tell right from wrong?
Technologies that were once in the realm of science fiction are rapidly becoming a reality, raising a host of complicated ethical, political, social, and scientific questions. To better understand the role intelligent machines will play in our lives, Footnote gathered insights from academic experts in a wide range of fields including computer science, philosophy, cognitive science, engineering, psychology, and political science.
This forward-looking series of articles explores which possibilities are more science than fiction and how to prepare for a world where machines are an everyday part of our lives. Our academic contributors examine how we'll interact with robots, how they will impact our economy and society, and how what we learn about artificial intelligence will change how we view ourselves.