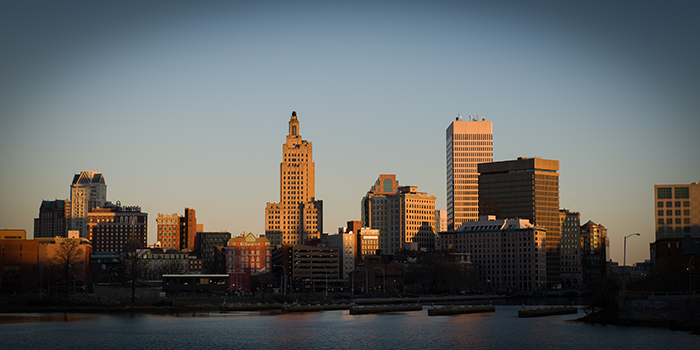 How can state and local governments foster economic growth, job creation, and a better quality of life for residents? Academic research, evidence, and expertise can help political leaders make more informed, more effective policy decisions.
In Rhode Island, policymakers, business leaders, and community groups are looking to the state's eleven colleges and universities for insight. The College and University Research Collaborative provides an evidence-based foundation for policymaking by connecting academics in the state with leaders seeking information. This innovative project is a partnership between the 11 colleges and universities in the state, the Governor's Office, the Rhode Island House of Representatives, and the Rhode Island Senate.
Footnote supports The Collaborative by working with participating scholars to make their findings accessible to policymakers and the community through a series of articles, policy briefs, presentations, and visuals. Through its partnership with the Collaborative, Footnote has worked with over 50 scholars to share their expertise on healthcare, job growth, transportation, and other critical issues in the state.
A collection of policy briefs, research articles, and other products created by Collaborative researchers with the support of Footnote.
Collaborative Research & News Coverage